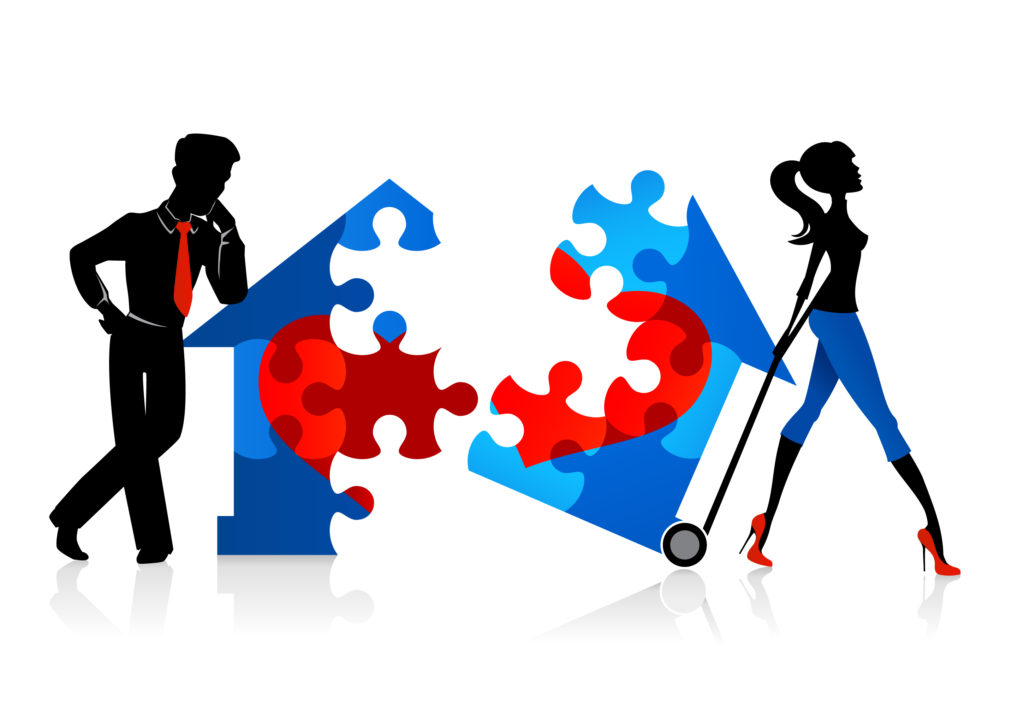 Divorce and Separation in Ontario
Divorce means that a marriage has been legally ended by a court order. You must be divorced from your spouse before you can marry anyone else. Only a court can grant you a divorce.

Separation agreements and court orders can resolve some family matters when you separate but they do not legally end your marriage. The only way to legally end your marriage is to get a divorce.
If you are married, the only way to legally end your marriage is to get a divorce. In order to legally end your marriage, you must apply to the court for a divorce. An application for divorce can only be filed in a Superior Court of Justice or Family Court branch of the Superior Court of Justice.
In order to get a divorce, you must start a court case and demonstrate to the court that your marriage has broken down. There are three ways to demonstrate this:
You and your spouse have been living separate and apart for at least one year before you apply for a divorce.
Your spouse has committed adultery.
Your spouse has been so physically or mentally cruel to you that you can no longer live together.
If you and your former spouse agree about what each of you want, you may not need to appear before a judge. In many cases parties can simply file an affidavit that is reviewed by a judge in his or her voice. You cannot marry again until your divorce is final.
As anticipated, the possibility of a divorce brings clients to our office with a wide range of emotions. We are very sensitive to those going through a marital breakdown. We understand that some of you have lost what seemed a source of unconditional support, only to be replaced by the frustration of seemingly hostile or stressful legal proceedings.
We have handled hundreds of contested divorces with confidence, compassion and personalized attention. Hiring a divorce lawyer early in the process often prevents the mistakes that occur when parties to divorce represent themselves before the court. We know this because we handle many cases where individuals have tried to handle their divorce themselves and later came to us when they could no longer navigate their way through the legal system. Receiving legal assistance early in the process can prevent many of the mistakes clients make trying to handle things themselves.
In addition to contested divorces, we will be able to assist you with an uncontested divorce.
Questions? Click here to set up an appointment or call us at 289-624-1584 or Toll Free 1-877-405-5004
New: Applications for divorce under the federal Civil Marriage Act for non-residents married in Ontario now accepted at SCJ family counters. Learn more
For more information on the divorce application process and the documents that must be filed, see A Guide to Family Procedures at the Superior Court of Justice or the Family Court branch of the Superior Court of Justice.
A Guide to Procedures in Family Court
What You Should Know about Family Law in Ontario (available in 9 languages) Covers many aspects of divorce and separation, including mediation, choosing a lawyer, going to court, your rights and obligations
Legislation
R.S.C., 1985, c. 3 (2nd Supp.) An Act respecting divorce and corollary relief